For leaders who are already effective and ready to take it up a notch. If you could use more focus and mental clarity as well as some new strategies to assess and engage your team you are ready for a professional Leadership Coach. Together we will take a look at some key leadership tenants such as emotional intelligence, communication, decision making, accountability, team dynamic, managing-up and over, career advancement and more.
Learn More>

It's time to get un-stuck. If you are seriously pondering a career change or the decision has already been made for you, it's time to get some outside eyes on your career and work with a professional Career Coach. Career moves at your level are complex, but there are more options than you think. Together we will assemble your Career Strategic Plan and an individualized approach to promotions, a job search or that business idea you have been considering.
Learn More>

Today's workforce is thirsty for a pause from the tyranny of the endless to-dos and daily pressures. Smart leaders invest in helping the team learn something new and spend time together away from the day-to-day. Brenda uses a variety of tools to engage the team in improving productivity and expanding their perspectives. Our most popular programs include use of The Enneagram, Emotional Intelligence Testing, Everything DiSC Workplace, Leadership or Sales, Emergenetics Testing and 360 assessments.
Learn More>
Meet Brenda Abdilla, PCC
Brenda is a highly experienced coach, facilitator, speaker and author with a long track record working with individuals and teams to increase their leadership effectiveness, and professional career results. She is the CEO of Management Momentum, based in Denver, and she also works as a key member of the coaching and training team for Well-Connected Leader, based in California and runs the Executive Coach department for Powers Resource Center. Brenda is the facilitator/chair of a Denver chapter of the Woman Presidents' Organization.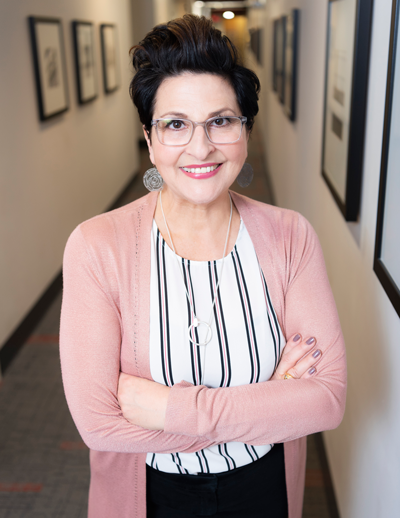 "I engaged with Brenda as my leadership coach a few years ago when I made the decision to focus on growing my consulting company. Running a company and being an entrepreneur can be extremely isolating. You don't have access to the leadership development resources available in large corporations. Brenda has been invaluable in helping me navigate business growth while developing my leadership style. I am more confident in my own capabilities and direction and my business is thriving as a result."

Owner/CEO Technical Strategy Company

"I worked with Brenda while I was contemplating the next step I should take with my career. Over the course of a few months, we were able to start with the basics – what I wanted to do, what I thought I was good at, what others thought of me – and focused on those to help craft my ideal next step. We worked on strategy, resume, interview prep and research. All of this work culminated in securing a new role with a world-class organization that aligned to my strengths and skills and I really feel I could not have done all of this without Brenda's guidance and assistance."

Software Engineer

"Whether you need an advisor, coach or workshop to assist with your team's development and efficiencies, Brenda Abdilla is my go-to.  Brenda has a real understanding of people and today's work/life environment.  She is an excellent listener and she accurately uncovers individual and group values, dreams and purpose.  She then helps guide you to keep these front and center while accomplishing BIG goals."

Vail Resorts Meetings & Events
WHY CHOOSE TO WORK WITH BRENDA?

You are ready to foster more collaboration.
Next-level time management is needed.
It's time to be an influencer in your organization.
You need objective feedback on your leadership.

It's time to take stock and figure out your leverage.
Get objective feedback about your value in the marketplace.
Learn how to navigate a career search in today's market.
Activate your network for career insurance.

Interactive, brain-based learning is desired.
Fresh ideas for performance and productivity are needed.
It's vital to "wow" your group for an upcoming meeting.
Material is ideal for diverse and multi-generational audiences.
THE COACHING MINUTE
Providing Powerful Insights for Professionals
Sign Up for the Weekly Coaching Minute