Event details:
September 12, 2019
5:00 pm – 8:00 pm (Doors open at 4:30 pm)
Location: Connects Workspace – Golden
1301 Arapahoe St. Suite 105, Golden, CO 80401

Workshop Fees
Option 1 ($79) – I need to be tested with the new IE9 Enneagram test which is 96% accurate. Must be tested to attend.
Option 2 ($39) – I've been tested before (by Brenda or a therapist) and I know with certainty what my type is. Free tests don't count! Sorry.
If in doubt, spring for the test 🙂
Workshop Fee Includes:
Workshop and related materials
Enneagram Test Link ( with option1)
Light dinner + beer & wine included*
Catering by Café 13, Golden


*2 drink tickets per person. As always with our workshops, there will be plenty of food & fun!
Please note you will need to take an electronic Enneagram Typing test BEFORE the workshop (which we will provide for you) or let us know who tested you. Results from free test not applicable.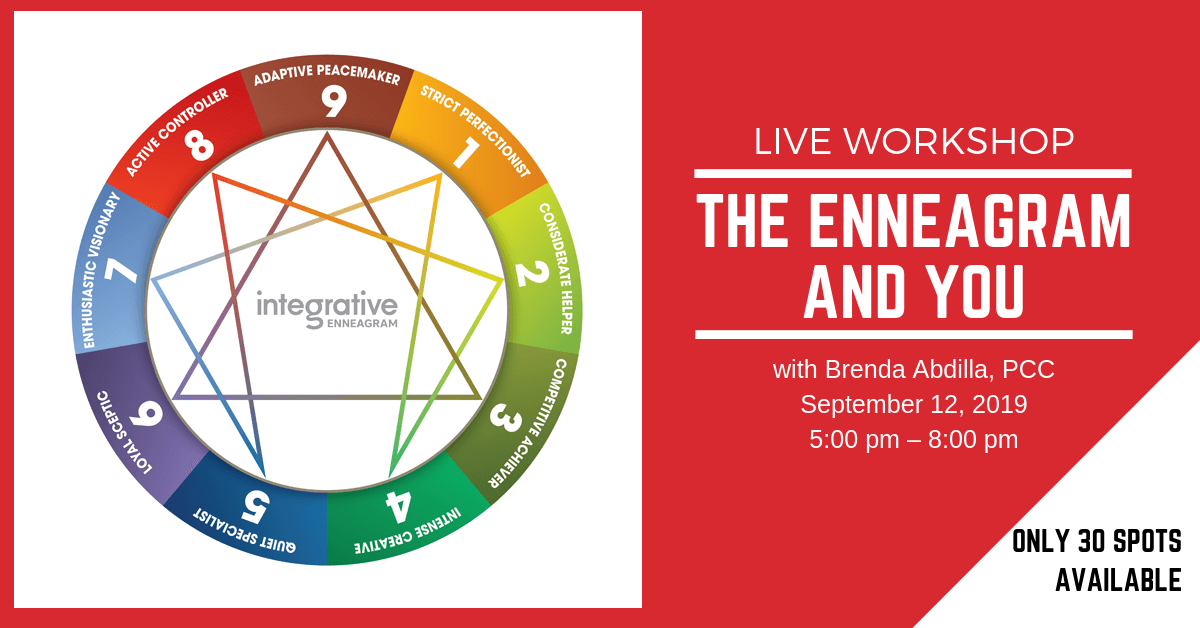 THE ENNEAGRAM AND YOU, WITH BRENDA ABDILLA
The Enneagram is one of the world's most useful tools for communication, understanding relationships, and powerful self-awareness. Learn about your strengths, weaknesses & understanding how you do relationships – and what your personality type has to do with these things. Find out at this fun and engaging Enneagram Personality Typing workshop. This workshop is not one we will be repeating very often simply due to time constraints so register and bring the whole team or family (kids over the age of 15 are welcome). Our space for this program is limited to 30 people.
IN THIS FUN, ENGAGING WORKSHOP YOU WILL LEARN:
About your psychological motivations behind your behaviors.
What the healthiest (and unhealthy) version of you looks like.
What the other types are and how this impacts your relationships at work and at home.
So much more.
The Enneagram (Greek for 9 graphs) model dates back to ancient times, was used by the CIA to train their hostage negotiators and can help you understand what motivates you and drives your behavior.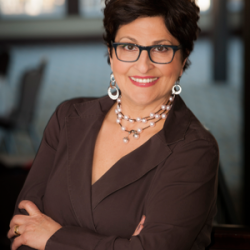 Corporate Career Coach and Author—Brenda Abdilla PCC
Brenda is a highly experienced coach, facilitator, speaker and author with a long track record working with individuals and teams to increase their leadership effectiveness, and professional career results. She is the CEO of Management Momentum, based in Denver, and she also works as a key member of the coaching and training team for Well-Connected Leader, based in California and runs the Executive Coach department for Powers Resource Center. Brenda is the facilitator/chair of a Denver chapter of the Woman Presidents' Organization.