A MASTERCLASS FOR LEADERS READY TO ACCELERATE ACCOUNTABILITY WITH THEIR TEAM

Facilitated by Brenda Abdilla PCC Corporate & Executive Coach.
Featuring a Panel Discussion with Accomplished Corporate Executives.
This workshop is limited to 18 participants.
February 22, 2019

11:00 a.m. to 3:30 p.m.
Office Evolution Belmar
"The seminar was a great insight on how to be an effective coach and mentor to staff the reports directly to you.  I walked away with some insights on how to change my language, going more from telling to asking to allow the direct report more ownership in their career path.  The seminar provided good handouts, a panel and some interactive exercises along the way all of which made a great way to spend the day. Plus, Brenda is an awesome speaker and coach, added bonus." – Partner/CPA, Denver
WHAT YOU WILL LEARN IN THIS PROGRAM:
Assess and discern between coaching and other leadership interventions
How coaching differs from mentoring in any organization
Coaching the generations: Boomers, GenX and Millennials
How to coach someone who does not want to be coached
The difference between micromanaging and coaching
How to use coaching and facilitation to change habits and culture in your organization
How coaching directly increases your chances of having a dream team
How to get your team aligned with the vision of your department/company
How to coach someone who does not self-evaluate very well
How to keep the status quo from stifling excellence
Which approach to take with high-potentials who need some guidance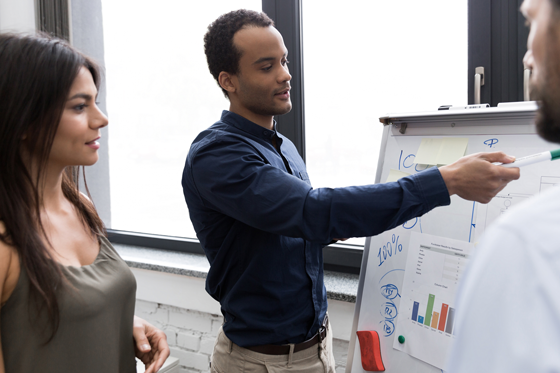 "The Leader as Coach workshop was a great use of time and stepping stone in developing my leadership style. I walked away with solid insights for avoiding the most common leadership mistake and practical tips for having the kind of conversations that can change employee behavior." – CEO/Technical Events, Denver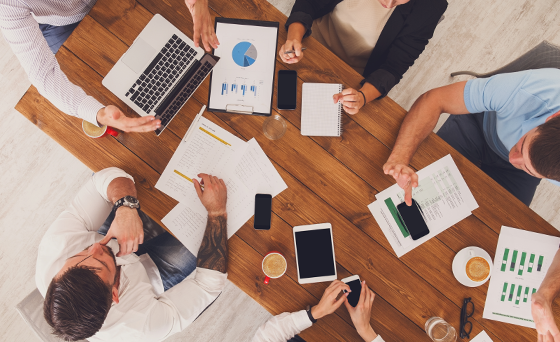 ROI of Coaching Within Organizations
Foster independent thinking among team members

Better decision-making team-wide

Improved retention of talent

Confidence when delegating that things will get done correctly and on time

Reduce management surprises

Improve meetings and productivity
But there is more………
Panel Discussion Topics
Our guest panelists are highly experienced executives from the corporate world who will answer questions about specialized coaching conversations. and more….
Meet our Panelists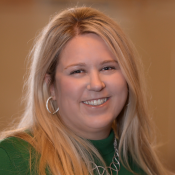 O'neill Crist-Fulk
Director of Technology Business Management
O'Neill Crist-Fulk is the Director of Technology Business Management for one of Visa's technology groups. She acts as Chief of Staff, implementing large strategic projects and is responsible for what she feels are the two of the most important aspects of the business, the people and the money.
Prior to moving into technology, O'Neill was a brand builder for global alcohol brands including the global brand manager for Gruppo Campari's whiskey portfolio, where she drove global packaging and strategic communications for many brands including some in the Wild Turkey brand family.
O'Neill holds her MBA from Vanderbilt University and Bachelors of Science degree in accounting from the University of Colorado. O'Neill is passionate about being involved in the community and recently completed her term as the Vice President of Fundraising for the Junior League of Denver.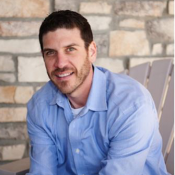 Darren Kanthal
Human Resources and Talent Acquisition
With 20 years of experience in Human Resources and Talent Acquisition, Darren Kanthal brings a well-rounded background to consulting and staff augmentation projects. He has led the strategic and tactical development of HR and recruitment programs, policies and procedures. At the foundation of his work, Darren is a cooperative partner, reducing the pain-points many managers feel through employee engagement and progressive action, recruiting, and the day-to-day rigors of work.
Prior to starting The Kanthal Group, Darren held leadership roles across various facets of Human Resources. He has designed and implemented talent management programs in addition to several successful recruitment programs including college, veteran, and employee referral programs. His approach is straightforward, empathetic and results-driven, and he looks for solutions that will benefit companies and employees.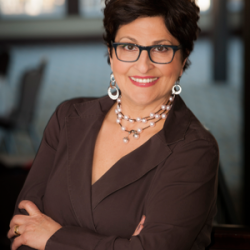 Your host
Corporate Career Coach and Author—Brenda Abdilla PCC
Brenda is a highly experienced coach, facilitator, speaker and author with a long track record working with individuals and teams to increase their leadership effectiveness, and professional career results. She is the CEO of Management Momentum, based in Denver, and she also works as a key member of the coaching and training team for Well-Connected Leader, based in California and runs the Executive Coach department for Powers Resource Center. Brenda is the facilitator/chair of a Denver chapter of the Woman Presidents' Organization.
DETAILS AND REGISTRATION INFO
This workshop is intended for experienced leaders who have at least 2 direct reports. This workshop is limited to 18 participants.
Date: Friday February 22, 2019
Time: 11 a.m. to 3:30 p.m.
Venue: Office Evolution
Lakewood 355 S Teller St #200, Lakewood, CO 80226
Each Participant will Receive:
Lunch & Snacks, Coffee or Tea, Handouts and Materials, 2 Bestselling Books, and there will be Happy Hour after workshop finishes.
Workshop fee
$295 per leader.
Large group? Consider hosting this topic as a private workshop for your leaders.